In an oft-repeated anecdote, Australian actor Nick Lathouris tells of the arrival of Jerzy Grotowski's ideas in Australia in 1969 — courtesy of a badly-Xeroxed copy of Towards a Poor Theatre that circulated between the acting company that formed around director Rex Cramphorn in Sydney as a kind of hallowed totem, a connection to a rich vein of tradition and experimentation in training in a continent that was sorely lacking both. Speaking of the same period, playwright John Romeril remembers the early days of the Australian Performing Group (APG) recalls: "much of what we did by way of acting exercises we drew from magazines and books. We read of and ripped off whatever came our way". Origin myths such as these inform Ian Maxwell's characterisation of Australian trainers and trainees as "theatrical bowerbirds", metaphorising the distinctive Austro-Papuan bird family that is renowned for a courtship ritual where the male decorates his bower with an eclectic range of bright objects, both natural and inorganic. Down under, disconnected from the celebrated training traditions of the northern hemisphere in the decades before globalised publishing, Australian trainers collected whatever they could get their hands on, arranging bespoke lineages that combined native and imported traditions.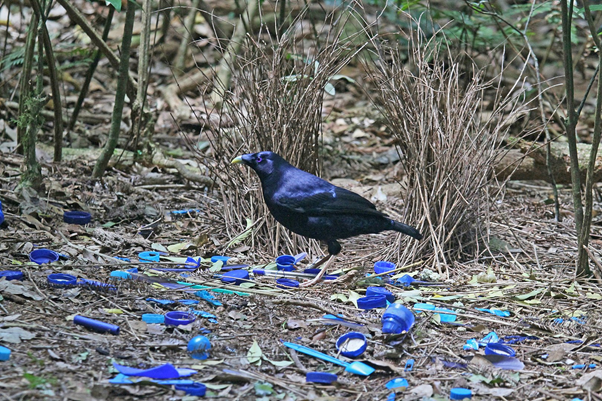 These anecdotes and metaphors speak to two of the dominant threads that emerge in scholarship on performer training in Australia: the omnipresence of place, and the (over-)reliance on lineage and tradition. They also risk rendering invisible First Nations training traditions, which have been practised on the continent for millennia; a curious elision, given we cannot hope to make sense of what has been brought here until we understand what has always been here. The contributions across the Special Issue respond to these threads across three broad groupings: a set of pieces that explores the heightened, lengthened experience of time and place provided by training techniques; another that thinks through the institutional environment and the competing demands of tradition and innovation; and a third that considers training at a distance, from the metropolis, from the source, and from the ground. We make no claims to be encyclopaedic; what we offer here is a snapshot that inevitably leaves some of the richness of Australian training out of focus. We hope our elisions and blind spots function as challenges to spur further research, both in the pages of Theatre, Dance and Performance Training and beyond.
Through a combination of editorial and funding support, three articles from the issue are free to access until the end of December. The first, "Mapping the Terrain", is the introduction the guest editors (Chris Hay, David Shirley, Sarah Peters, and Soseh Yekanians) wrote to frame the issue's remit and focus. It introduces each of the contributions, and situates them within the thematic threads we have outlined here. Then, Tess de Quincey's article "Body Weather Bodies in the Outback — Lake Mungo", details the long enculturation of a Japanese training tradition by a European artist in the wide-open spaces of outback Australia. De Quincey's work captures something of the strangeness of the country, of the complexity of working with imported traditions in the presence of ancient ones, by moving productively between insider and outsider perspectives. Clint Bracknell, Kylie Bracknell, Susan Fenty Studham, and Luzita Fereday reflect on "Supporting the Performance of Noongar language in Hecate", the first adaptation of a complete Shakespearean work presented entirely in one Aboriginal language of Australia. In the meeting of traditions, again, they detail a fascinating process that generates profound imperatives for a performer training that recognises the challenges and rewards of training in Indigenous and endangered languages. Finally, we invite you to visit Crab Creek with Simon Stewart and Renée Newman in their piece "From the sandy beaches of Crab Creek to the Tarkett of WAAPA", which muses on how the emplaced resonances and knowledges can be carried back into a training room that is distant from the source.
As we detail in the Editorial, this special issue stands on the shoulders of important documentation of Australian performer training of the past, and indexes alternate routes forward for understanding what it means to train on the land of the oldest living culture on Earth. At a time when our international borders are slowly, cautiously, reopening to the world, we hope you enjoy your trip with us down under.
Contents:
Acknowledgement of Country — Editors and Contributors
Mapping the terrain — Chris Hay, David Shirley, Sarah Peters & Soseh Yekanians (Editorial – Free Access)
The Cherbourg Walk — Alicia Melonie Jones (Article)
Body Weather bodies in the outback – Lake Mungo — Tess de Quincey (Article – Free access until the end of 2021)
Connections with the earth — Jo Loth & Tricia King (Postcard)
From the sandy beaches of Crab Creek to the Tarkett of WAAPA: a case study of intrinsic praxis in teaching methods of movement — Simon Stewart & Renée Newman (Article – Free access until the end of 2021)
How to do a plié and not get bored — Carol Brown & Anouk van Dijk (Extended Conversation)
Groundwork: place-based integrative actor training in a fluctuating world — Robert Lewis, Letetia Harris, Stan Grant, Dominique Sweeney & Samantha Dowdeswell (Article)
Betty Williams and the new Australian voice — Bernadette Meenach (Extended Conversation)
Supporting the performance of Noongar language in Hecate — Clint Bracknell, Kylie Bracknell, Susan Fenty Studham & Luzita Fereday (Article)
The Australian accent and actor training: the current state of play — Amy Hume (Essai)
The rogue less travelled: writing for performance at the National Institute of Dramatic Art — Adam Moulds (Article)
Rehearsing reality: an acrostic for training interactive theatre — Anna Loewendahl (Postcard)
Performance 'Training' in the Dirt: facilitating belonging in a regional community musical theatre event — David Burton & Janet McDonald (Article)
Y Space: grounded in flight – training for the air — Jillian Pearce (Speaking Image)
'Shoulder to Shoulder: Sweat and Joy' – training with Gravity and Other Myths — Jon Burtt, Katie Lavers & Lachlan Binns (Essai)
A special relationship: a broad survey of Japanese performance training methodologies' influence on Brisbane actor training since the 1990s — Jeremy Neideck & Kathryn Kelly (Article)
Beyond the Stomp: The Inaugural NSP Symposium at Charles Sturt University Wagga Wagga, 15 to 18 April 2019, convened by Robert Lewis and Jeremy Neideck — Kate Lee (Event Review)
Finding identity through directing, by Soseh Yekanians — Lisa Harper Campbell (Review)
Notes on Contributors:
Guest editors, special issue
Chris Hay is an ARC DECRA Senior Research Fellow and Senior Lecturer in Theatre History in the School of Communication and Arts at the University of Queensland, Australia. Chris is a theatre and cultural historian, whose work investigates how live performance subsidy shapes the field of cultural production in Australia, with specific reference to the period between 1949 and 1975 and to the contemporary mainstage. Chris currently serves as an Associate Editor ofTheatre, Dance and Performance Training, and as Vice-President of the Australasian Association for Theatre, Drama and Performance Studies (ADSA).
David Shirley is the Executive Dean of the Western Australian Academy of Performing Arts (WAAPA) at Edith Cowan University. Formerly the Chair of the Federation of Drama Schools in the UK, David's research interests include Stanislavsky, international perspectives on actor/director training, and Beckett's theatre. Currently an Associate Editor of Theatre, Dance and Performance Training, David is also a member of the Advisory Board of the Stanislavsky Research Centre. Prior to joining WAAPA, David was the Director of the Manchester School of Theatre at Manchester Metropolitan University.
Sarah Peters is a Senior Lecturer in Drama at Flinders University in South Australia where she is currently serving as an Equal Opportunity Officer for the College of Humanities, Arts and Social Sciences, and as Reviews Editor for Australasian Drama Studies. Sarah is a playwright and theatre practitioner specialising in verbatim theatre and community-engaged theatre making, most recently with youth arts organisations in rural and regional South Australia. Her research investigates collaborative theatre making processes, dramaturgies of theatre based on lived experiences, and the socio-political and inter-personal outcomes of arts engagement for community participants.
Soseh Yekanians is a theatre director and Senior Lecturer in the School of Social Work and Arts at Charles Sturt University. In 2012, Soseh embarked on a practice-led PhD at the Western Australian Academy of Performing Arts (WAAPA) that investigated how theatre directing and the performing arts could provide a culturally displaced individual with a sense of identity and belonging. Her research provided new insights into how the theatre, as a space for communal exchanges and conversations, can initiate dialogue about cultural differences. Soseh's revised thesis was published as the monograph Finding Identity Through Directing (Routledge, 2020).
The Editors
Jonathan Pitches is Professor of Theatre and Performance at the University of Leeds and Head of School of Performance and Cultural Industries. He specialises in the study of performer training and has wider interests in intercultural performance, environmental performance and blended learning. He is founding co-editor of the TDPT and has published several books in this area: Vsevolod Meyerhold (2003), Science and the Stanislavsky Tradition of Acting (2006/9), Russians in Britain (2012) and, Stanislavsky in the World (with Dr Stefan Aquilina 2017). His most recent publications are: Great Stage Directors Vol 3: Komisarjevsky, Copeau Guthrie (sole editor, 2018) and the monograph, Performing Landscapes: Mountains (2020).
Libby Worth is Reader in Contemporary Performance Practices, Royal Holloway, University of London. She is a movement practitioner with research interests in the Feldenkrais Method, physical theatres, site-based performance and in folk/traditional and amateur dance. Performances include co-devised duets; Step Feather Stitch (2012) and dance film Passing Between Folds (2017). She is co-editor of TDPT and published texts include Anna Halprin (2004, co-authored), Ninette de Valois: Adventurous Traditionalist (2012, co-edited), Jasmin Vardimon's Dance Theatre: Movement, Memory and Metaphor (2016). Chapter contributions include on clog and sword dancing for Time and Performer Training (2019, she co-edited) and 'Improvisation in Dance and the Movement of Everyday Life' for the Oxford Handbook of Dance Improvisation (2019).
Contributors
Lachlan Binns co-founded Gravity and Other Myths (GOM) in Adelaide, Australia in 2009. The company's shows have achieved international success and critical acclaim touring widely. The company's show A Simple Space (2013) has been performed more than 850 times touring to 34 countries. GOM's latest show The Pulse (2021), featuring 30 acrobats and 30 singers, premiered at the 2021 Adelaide Festival.
Clint Bracknell is a musician and music researcher from the south coast Nyungar region of Western Australia and Associate Professor at ECU. He creates music for stage and screen while leading a program of research on connections between song, language, culture and nature.
Kylie Bracknell [Kaarljilba Kaardn] is an actor, writer, TV presenter and theatre director from the south west Nyungar region of Western Australia. She has over two decades of experience in the Australian performing arts industry and is currently Associate Artist at Perth Festival.

Carol Brown is a choreographer and artist-scholar from Aotearoa. She is Head of Dance and Professor of Choreography at the VCA, University of Melbourne. Working in sustained collaborations, her body of work is renowned for its cross-disciplinarity, in particular through the creation of dance-architecture events. She has presented her work internationally with her company Carol Brown Dances.
David Burton, is a writer and community theatre scholar from Brisbane, Queensland. He won the Text Prize for Children and Young Adults' Writing for his memoir How to be Happy, published in 2015. David is also known for his award-winning theatrical work, including April's Fool, a verbatim play concerning illicit teenage drug use, published by Playlab Press. In 2016, his work St. Mary's in Exile premiered as part of the 2016 Queensland Theatre and has written and directed Queensland Music Festival's signature community works, including The Power Within (2017) and The Mount Isa Blast (2019). It is this work that is the subject of Burton's doctoral research and thesis completed in 2020. He currently lectures in writing at the University of Southern Queensland.
Jon Burtt is a Senior Lecturer in the Department of Media, Communications, Creative Arts, Language, and Literature (MCCALL) at Macquarie University, Sydney. He is a co-author of Contemporary Circus (Routledge), has a Doctorate in circus pedagogy, and researches and teaches across the interdisciplinary areas between dance, circus, and theatre.
Tess de Quincey is a PhD candidate at the University of Sydney. She is a dancer and choreographer who has worked in Europe, Japan, India, U.K. and Australia. Her experience as a dancer with Min Tanaka and his Mai-Juku performance group in Japan for six years 1985–91 has provided the main influence on her performance work based in the Body Weather practice founded by Min and Mai-Juku. In 2000 Tess formed De Quincey Co which is an Australian company conducting performances, training and research – www.DeQuinceyCo.net – at the University of Newcastle and at the Centre for Aboriginal Health and Education.
Samantha Dowdeswell is a Lecturer in Acting and Performance at Charles Sturt University, Wagga Wagga Campus School of Communication and Creative Industries teaching into the acting and performance stream. Previous to her appointment at Charles Sturt University, she was a recent graduate of The National Institute of Dramatic Arts, Master of Fine Arts (Voice) program. She has worked both as a performer and voice and speech coach. Her performance training includes Stanislavski method during her undergraduate Bachelors degree in Performing Arts at Monash University in Melbourne and Meisner technique at The American Academy of Dramatic Arts in New York City.
Susan Fenty Studham has stage managed for more than three decades in 13 countries and has research interests in regional identity and theatrical processes that respect cultural variation. She is Head of Stage Management at DePaul University and managing editor of Behind the Scenes: Journal of Theatre Production Practice.
Luzita Fereday is a lecturer in Voice at the Western Australian Academy of Performing Arts with extensive experience as a theatre voice and dialect coach in the UK and Australia.
Stan Grant Sr, AM, is a Wiradjuri elder currently living in his country at Narrandera, NSW. Dr Grant is the driving force behind the revitalisation of language learning through the Charles Sturt University Graduate Certificate in Wiradjuri Language. While Stan's grandfather was jailed for speaking his own language, Dr Grant with the assistance of John Rudder published A New Wiradjuri Dictionary in 2005. This is the text for the Graduate Certificate in Wiradjuri Language. The Wiradjuri language research and publications are Dr Grant's lifetime work, also available as a Wiradjuri App.
Lisa Harper Campbell is a freelance academic, writer and creative practitioner from Adelaide, South Australia. A graduate of the Flinders University Drama Centre, her work in theatre has spanned roles as an actor, director, playwright and producer. She obtained her doctorate in French Cinema from the University of Adelaide in 2017. Her first book, Reframing Remembrance: Contemporary French Cinema and the Second World War, will be published by Manchester University Press in 2021.
Letetia (Teish) Harris has been teaching Wiradjuri Language for 20 years and is currently the principal teacher in the Charles Sturt University Graduate Certificate in Wiradjuri Language. Teish acknowledges her language teachers Dr Stan Grant, Christopher Kirkbright, Aunty Cheryl Riley and George Fisher. Teish previously worked at the University of Newcastle and at the Centre for Aboriginal Health and Education.
Amy Hume is Lecturer in Theatre (Voice) at the Victorian College of the Arts (VCA) at the University of Melbourne, a voice and dialect coach for theatre, film and TV, and one of the only Designated Linklater Teachers in Australia. Prior to joining the VCA, Amy was voice tutor to BFA and MFA students at the National Institute of Dramatic Art (NIDA), voice and accents tutor at the Australian Theatre for Young People (ATYP), and founder of Sydney speech and drama studio Viva Voice.
Kathryn Kelly is a dramaturg and a Lecturer at QUT in the Drama Area in the Faculty of Creative Industries, Education and Social Justice. Her research interests include dramaturgy and socially engaged, feminist and transcultural performance practices. Her publications include a history of Australian dramaturgy 2000-2010 in Catching Australian Theatre in the 2000s (Australian Theatre Series, Bril) as well as articles with journals including Australasian Drama Studies, Social Alternatives, Fusions, Performing Ethos, International Journal of Performance Art and Digital Media." and various Australian performing arts industry journals. Her current research projects include an international collaboration around climate crisis, which will premiere in the Tokyo Olympic Arts and Cultural Festival in June, 2021; a project to explore First Nations community engagement models, in collaboration with First Nation Artists; and consultancies with her affiliated research group, Creative Placemaking for Social Impact at QUT. She is currently company dramaturg with award-winning, all-female theatre company, Belloo Creative, who are the Company in Residence at Queensland Theatre: www.belloocreative.com.
Tricia King is a Lecturer in Photography at USC. Her research focuses on photography and its role in personal and cultural memory.
Dr Katie Lavers is a Senior Lecturer (Adjunct) at the Western Australian Academy of Performing Arts (WAAPA) at Edith Cowan University, and a Senior Research Associate at CRITAC in Montreal. She is a co-author of Contemporary Circus (Routledge) and a co-editor of The Routledge Circus Studies Reader.
Kathryn (Kate) Lee is an independent performing artist, teaching artist and applied theatre facilitator working internationally in education, community development and cross-disciplinary performance. Originally from Australia, Kate has performed in London and Japan as well as in New York City, where she has lived for the past eight years.
Dr Robert Lewis is a Course Director of Creative Industries and Lecturer in Acting at Charles Sturt University. He previously lectured in the Theatre Program at the University of Tasmania (UTAS) from 2004 to 2016. He has studied theatre at UTAS, Honours at Monash University, Education at RMIT and Voice Studies at NIDA. His PhD focused on integrative practices and intercultural performance training aesthetics. Robert recently completed a Certification in Integrative Studies at the One Voice Centre, New York. He is a director, writer, theatre maker and voice and movement teacher who trained with Cicely Berry, Frankie Armstrong, Rowena Balos, Mike Alfreds, OzFrank Theatre, as well as Butoh with Yoshito Ohno in Japan and is a Nobbs Suzuki Praxis member.
Jo Loth is a movement, voice and acting teacher, and Lecturer in Theatre and Performance at USC. She has trained in the Suzuki actor training method with SCOT (Japan), P3/East (USA) and Oz Frank (Australia).
Anna Loewendahl is a director, dramaturg and teacher. She recently developed Rehearsing Reality into Researching Reality to study meaning-making within performance. Anna is currently engaging this approach in her PhD research at the University of Melbourne, to investigate the dramaturgies of unpaid-led theatres, where the creative leadership are unremunerated.
Associate Professor Janet McDonald received her PhD from Arizona State University in 1999. She was a high school drama teacher from 1987–1995, and continues to work on theatre/drama projects with young people of all abilities. McDonald was Head of the School of Creative Arts (2008–2013) at USQ, and her work in enabling young people in the arts continued through her role as Chair of Youth Arts Queensland (2008-2012), the State's former peak body for youth arts. She served as the USQ Representative on the Flying Arts Alliance Management Committee (2008–2012), President of the Arts Council Toowoomba (2016–2020) and continues to sit on the Friends of Cobb&Co Museum Group. McDonald regularly assists Arts Queensland in assessing a wide variety of grants for use in enhancing the arts and communities of regional Queenslanders.
Dr Bernadette Meenach is a graduate of NIDA, Queensland University of Technology (QUT) and the University of Southern Queensland (USQ). She has worked extensively as an actor and voice coach in Australia since 1990. Her research interests include biography, narrativity and theatre-making.
Alicia Melonie Jones is a maternal descendant of Mannalargenna, noted seer and leader of the Pairrebeenne/Trawlwoolway clan of Trouwunna/Loetrouwitter (Tasmania) and Anglo-Australian paternal heritage. Alicia currently lives on Jagera country and is a performing artist blending site specific installation with stories of culture and connection.
Adam Moulds began his career in the performing arts as a stand-up comedian, regularly appearing at the Comedy Store in Sydney, Australia. From 2001 to 2003, Adam trained as an actor at the National Institute of Dramatic Art (NIDA). Adam then moved into performing arts education, completing a Graduate Diploma and subsequently working as a drama teacher at The King's School from 2007 to 2017. In 2018, Adam returned to NIDA to undertake their MFA (Writing for Performance). With a view to enriching his twin passions of theatre and education, Adam is currently a doctoral candidate at the University of Sydney.
Jeremy Neideck is a performance maker and academic who has worked between Australia and Korea for almost two decades, investigating the interweaving of cultures in performance; the intersection of queer identities and theories in performance; and the modelling of new and inclusive social realities. The recipient of scholarships from Aphids, Australia-Korea Foundation, Asialink, and Brisbane City Council, Jeremy has undertaken residencies at The National Art Studio of Korea, The National Changgeuk Company of Korea, and The Necessary Stage (Singapore). Jeremy holds a PhD from Queensland University of Technology, where he currently teaches embodied practice and collaborative performance making.
Renée Newman is a performance maker and lecturer/academic at WAAPA, Edith Cowan University. Her creative practice extends into making for traditional theatre to devised theatre, site specific performance and audio performance. She has published on pedagogies of creative research including practice-led research and creative/artistic responses to social and ecological engagement. She has published with Educational Philosophy Theory, Sustainability, Platform and Performance Research and has a chapter in the 2019 Routledge Companion to Theatre and Politics.
Jillian Pearce is a multi-hyphenate artist based in Natimuk in the Wimmera, Victoria, on Jadawadjali Country, where she formed Y Space in 1999 to work with climbers, dancers, artists and community to make work in high and unusual places (www.yspace.com.au).
Dominique Sweeney lectures in Stage and Screen Acting at Charles Sturt University. He is a performer, creator and film-maker specialising in documenting performance practice. In particular he researches and documents traditional Aboriginal public performances and works with how to best manage digital archives with Traditional Owners. Dominique taught acting at Griffith, ANU, UWS, Macquarie and Sydney Universities and at the St. Petersburg State Theatre Arts Academy. He taught and directed at Sydney Theatre School. His education included two years in Paris at L'École Internationale de Théâtre Jacques Lecoq. His performance work has been on stages, screen and other locations throughout Australia and internationally.
Simon Stewart is from the East Kimberley region of Western Australia – Gooiyandi-Fitzroy Crossing, Kija Turkey Creek, and the Ord River area – Miriwoong. Stewart studied dance at NAISDA College in Sydney learning traditional Aboriginal dances from NT, Torres Strait Islands, Central Desert and various Western dance styles genres including Martha Graham and Cunningham Techniques. Simon has worked extensively as a dancer, choreographer and cultural dance expert with companies such as Company Lian in Paris, The 8th Pacific Arts Festival New Caledonia, Buzz Dance Theatre Perth, Yirra Yaakin Theatre Company Perth and OCHRE Contemporary Dance. He is a movement lecturer at WAAPA, ECU.
Anouk van Dijk is a Dutch choreographer, director, dancer and the creator of Countertechnique. Formerly Artistic Director of Australia's leading contemporary dance company Chunky Move, 2012 – 2018, her work is staged for a wide range of settings, from black box theatres, to large proscenium stages, to site-specific spaces. Currently Anouk van Dijk works as a free-lance choreographer and director. A large-scale production for Skanes Dance Theater (SWE), in collaboration with Malmö Opera and Symphony Orchestra, is in preparation.